Injured? Call us today at 406-442-7830 for a free consultation.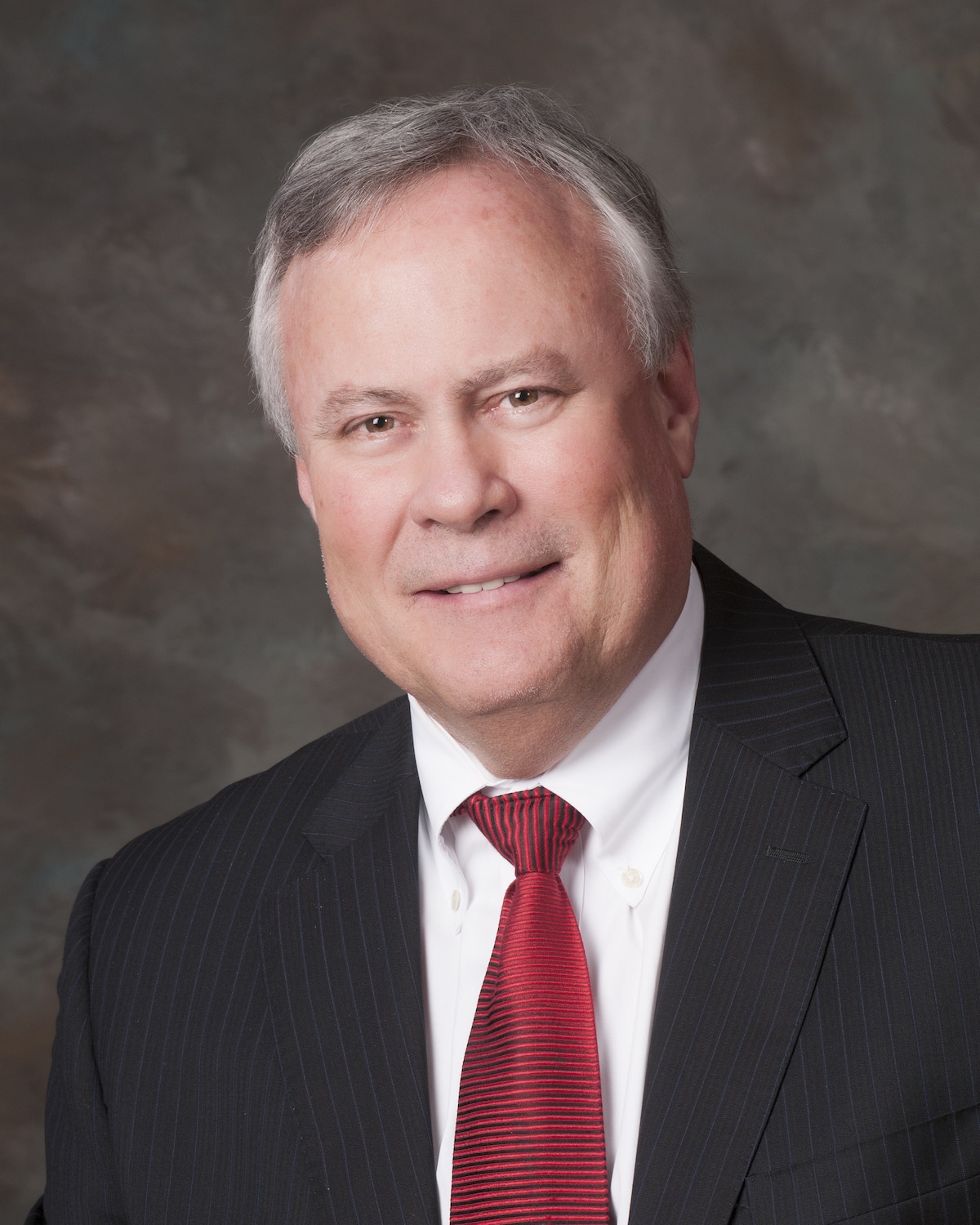 John Doubek is Attorney in Helena and AV Preeminent Peer Review Rated by
Martindale-Hubbell®
for his professionalism and ethics.
Practice areas
Commercial litigation
Admitted
Montana, 1976
U.S. District Court, District of Montana, 1976
U.S. Court of Appeals, 9th Circuit, 1977
U.S. Court of Appeals, 7th Circuit, 1978
U.S. Court of Appeals, 10th Circuit, 1988
Born
St. Louis, Missouri
John Doubek was born in St. Louis, Missouri and moved
to Helena, Montana as a young teenager.
Education
University of Montana, J.D., 1976
Carroll College, B.A., with honors, 1973
Associations and memberships
First Judicial District Bar Association
State Bar of Montana
Montana Trial Lawyers Association
American Association for Justice
Biographical details
Instructor, Business Law, Carroll College, Helena,
Montana, 1984-1987, 1991
John Doubek attended Carroll College and received his law degree from the University of Montana.
Out of law school, John Doubek handled some 80 trials and contested cases on behalf of the Montana Consumer Counsel, which represents the interests of the people of Montana against public utilities and railroads. These trials were held before the Montana Public Service Commission (PSC), the Federal Energy Regulatory Commision (FERC), the Civil Aeronautics Board (CAB), and the Interstate Commerce Commission (ICC).
In 1978, John Doubek joined the law firm of Small & Hatch and has remained in private practice since then. The law firm of Small & Hatch became Small Hatch Doubek, Pyfer, then Doubek & Pyfer, then Doubek, Pyfer & Fox, then Doubek, Phyfer, Fox & Storrar and finally Doubek, Pyfer & Storrar, PLLP. Since 1981, the firm has exclusively represented plaintiffs. John Doubek primarily represents people who have suffered severe injuries as a result of car crashes, defective products, medical negligence, work injuries, slip-and-falls, wrongful death, traumatic brain injury and other accidents.
John Doubek has been Selected as the 2017 Best Attorney in Helena by Best of Helena. You can see this selection Here (Pg. 10). To reach Mr. Doubek, please visit our Contact page.
NOTABLE RECOVERIES
AVIATION
Pilot error and manufacturing defects on Embraer aircraft operated by Comair ($6 million)
Defective jet engine causing multiple deaths; evidence spoliation ($8.9 million from
multiple defendants)
COMMERCIAL LITIGATION
Breach of fiduciary obligations and contract regarding an eye clinic ($1.1 million)
Breach of stock contract and fiduciary duties ($1.2 million)
Failure to adequately fund business and wrongful termination of credit ($1.5 million)
Improper termination of operating line of credit
Violation of corporation borrowing regulations
Violation of SEC rules regarding secondary stock offer disclosures ($15 million)
MEDICAL NEGLIGENCE
Failure to advise patient of consequences of latex exposure ($1 million)
Breach of standards regarding spinal fusion surgery and technique
Failure to monitor coagulation problems after prostate surgery
Failure to properly monitor patient during spinal anesthesia
Failure to properly treat glaucoma
Failure to properly treat ER patient with infectious respiratory illness
Failure to properly treat retinal detachment
Failure to timely diagnose breast cancer
Failure to timely diagnose colon cancer
Failure to timely diagnose prostate cancer
Failure to treat post-operative complications following cataract surgery
Injury to optic nerve during surgery
Failure to properly treat macular degeneration
Injury from misplaced screw during spinal fusion
Medical negligence resulting in injury to vagus nerve
Negligent handling of tissue for transplantation surgery ($2.2 million)
Negligent treatment post-CT myelogram complications
Negligent treatment of acute respiratory distress syndrome (ARDS) and catheter insertion
Failure to monitor clotting issues post surgery of lower extremity resulting in death
Misdiagnosis of biopsy resulting in unnecessary kidney removal
Failure to monitor post surgery medication reaction resulting in death
NOTABLE REPORTED CASES
In re: Montana Power Company (1979) 180 Mont. 385, 590 P.2d 1140: Ruling establishing law that original cost depreciation is to be used in rate base calculation, not fair value.
State Bank of Townsend v. Maryann's (1982) 204 Mont. 21, 664 P.2d 295: Ruling permitting use of financial projections to establish damages.
State ex rel. Dep't. of Public Service Regulation v. Montana Irrigators (1984) 209 Mont. 375, 680 P.2d 963: Ruling establishing basic concepts for use in ratemaking.
Montana Power Company v. Montana Public Service Commission (1984) 214 Mont. 82, 692 P.2d 432: Ruling establishing Public Service Commission's use of discretion in setting utility rates.
Kimes v. Herrin (1985) 217 Mont. 330, 705 P.2d 108: Ruling requiring exclusion of evidence when its probative value outweighed by prejudice.
State Fund v. Chapman (1994) 267 Mont. 484, 885 P.2d 407: Ruling that Workers' Compensation Court could not set aside its own judgment entered more than two years earlier.
Dagel v. Farmers Insurance Group (1995) 273 Mont. 402, 903 P.2d 1359: Ruling permitting pursuit of underinsurnace proceeds without exhausting underlying policy limits.
Bueling v. Swift 1998 MT 112: Ruling preventing multiple defendants from each having four peremptory challenges unless hostility is established.
Harding v. Deiss 2000 MT 169: Ruling that comparative negligence is not an appropriate defense in medical negligence case.
McCauley v. Thompson-Nistler 2000 MT 215: Ruling regarding evidence necessary to establish public prescriptive easement.
Dyess v. Meagher County 2003 MT 78: Ruling stating EMT trainee was not an employee for purposes of determining workers compensation exclusivity.
Edie v. Gray 2005 MT 224: Ruling stating that a tenant need not give a landlord notice of unsafe conditions and that failure to provide fit and habitable living space is violative of the Montana Residential Landlord Tenant Act as a matter of law.